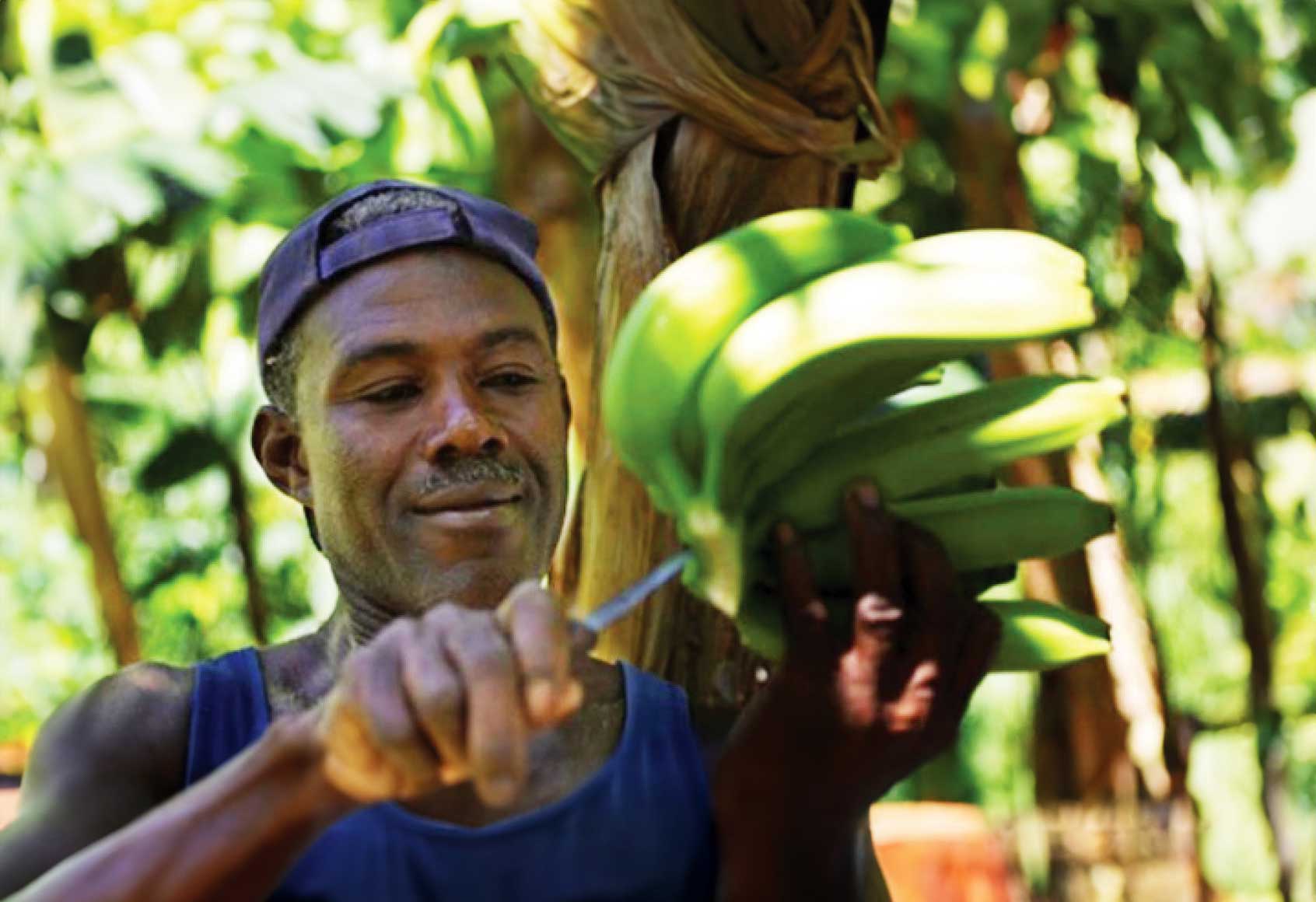 ACCORDING to latest government sources, efforts are intensifying in the quest to enhance Saint Lucia's food security agenda by providing much needed relief to farmers grappling with the escalating costs of farming imports.
Subsequently, to assist farmers cushion the effects of rising production costs, on Wednesday, the Region III head office in Richfond, Dennery hosted a subsidized agricultural input sales event.
As a flagship initiative of the 2nd phase of the Seven Crops Project, the activity organized by the Taiwan Technical Mission in collaboration with the Ministry of Agriculture showcased essential inputs such as crates, PittMoss (potting soil) and fertilser that are all critical to successful crop growth.
Chief of the Taiwan Technical Mission, Daniel Lee expressed the organisation's unwavering commitment to support with the framework for food security, currently being developed by the island's agricultural personnel.
"It is very important because the freight of the international trade is getting higher and higher, and especially the fertilizer. And the Ukraine-Russia war makes it even worse, so the farmer has challenges to keep producing and it's a high risk for food security of Saint Lucia," noted Lee.
He continued, "So, through this import sale we can encourage farmers to keep producing food for the people."
Amid the supply chain challenges being encountered, Minister for Agriculture Alfred Prospere stated that input sale has provided notable achievements, solidifying its position as a fundamental element within the range of activities aimed at mitigating the escalating costs of agricultural and farming inputs on the island …
"We know the importance of providing support to our farmers, especially with regards to increasing our food production and in an effort to reduce our food import bill," declared Prospere.
He recalled the impact farmers experienced after the recent passage of Tropical Strom Bret "and so, what the ministry is doing is to provide that support which farmers need at this time to help boost our food production and meet our food security needs."
Added Prospere: "We recently provided support in the sum of EC$2.4 million to assist farmers following the passage of Tropical Strom Bret, because we knew very well how it impacted the plantain and banana sub-sectors and we are very concerned as a country we need to continue exporting bananas, a country that must feed itself."
The minister explained that this initiative will complement the other efforts being undertaken by the government to provide subsidies for various inputs to ensure that food security is achieved.
Meanwhile, last September, the government approved a 30 percent subsidy on inputs for banana farmers in light of the rising cost of production and productivity challenges faced by stakeholders in the banana sub-sector.
The agreement, sealed by the Ministry of Agriculture and the National Fair Trade Organisation (NFTO) was set to ensure access to cheaper agricultural inputs-fertilizers in particular-that have been highlighted by farmers, islandwide, as a necessary point of assistance.
This initiative was intended to help boost production and improve the standards required to maintain key international markets.
At the time, NFTO Chairman Larry Andrew stated, "This subsidy is a start, and I'm hoping that it is something that we can continue to work on…. farmers will be benefiting from two cycles of fertilizer at a reduced cost, two 25kg bags per acre at a discount of 30 percent.
"Whenever productivity is rising or increasing on the island all stakeholders need to benefit, so when the NFTO makes decisions, we think of all and not just the NFTO farmers."