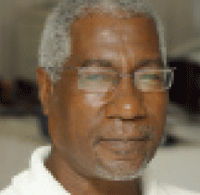 LIKE everyone else, Heads of Government of the Caribbean Community (CARICOM) and the Organization of Eastern Caribbean States (OECS) believe the ancient adage 'Once bitten, twice shy'.
Back in 1983, they largely supported the US invasion of Grenada in the name of a so-called 'Rescue Mission' that eventually really fulfilled Washington's mortal designs for the first socialist-oriented revolution in the English-speaking Caribbean.
The Revolution had committed suicide and Washington only needed an excuse to enter Grenada to bury it — once and for all.
Prime Minister Maurice Bishop had been placed under 'house arrest' on October 17 and was executed on October 19, along with others.
Citizens of the dozen mainly English-speaking CARICOM nations were seriously traumatized by the Grenada events and Caribbean governments found themselves unable to remain silent.
Washington had long planned to invade the island and troops were always mobilized. Now the opportunity was presented — and all America needed was an invitation.
Jamaica and Guyana refused to give the required unanimous CARICOM support needed for a free pass, so Washington turned instead to the OECS leadership, as a smaller grouping easier to convince to provide the necessary fig leaf.
When he announced the US intervention from the White House (with troops already under way), President Ronald Reagan was flanked by the Chairperson of the OECS Heads of Government, Dominica's Prime Minister Eugenia Charles and OECS Director General Vaughan Lewis.
A small group of mainly police officers drawn from forces across CARICOM and the OECS also accompanied the Americans as they invaded the island on October 25.
Three decades after providing Caribbean cover for US military intervention in the internal affairs of a member state, CARICOM and OECS leaders are once again being courted to bless another case of US-led intervention in another Caribbean state, this time Venezuela.
As with Cuba in 1961, the Organization of American States (OAS) is today being used to divide the Caribbean and Latin American regions over the Venezuela administration led by President Nicolas Maduro.
Saint Vincent and the Grenadines Prime Minister, Dr. Ralph Gonsalves, warned CARICOM member states in mid-May to avoid being divided by Washington's selective invitation of certain countries to meetings on Venezuela, at the exclusion of others.
Antigua and Barbuda's Ambassador to the OAS, Sir Ronald Sanders, also warned CARICOM, OECS and OAS member states to avoid becoming victims of the "politics of exclusion" being pursued by Washington and other key OAS member states, especially in relation to Venezuela.
CARICOM Foreign Affairs Ministers met in Barbados from May 18-19, during which they collectively called for "non-intervention" in Venezuela, instead advocating a peaceful political settlement.
The 13-member CARICOM group is usually united in its positions at the OAS. But in recent voting on Venezuela, several nations voted with those advocating punishing Caracas instead of condemning violence and the increasing number of deaths.
The anti-Caracas lobby at the OAS set a controversial meeting in Washington for May 31, to discuss Venezuela (in its absence).
Venezuela has pulled out of the OAS. But it is Secretary General Luis Almagro — who is openly leading the anti-Maduro Venezuela lobby – and his powerful backers who have devised a plan to seek OAS support for political, economic and other unidentified actions and measures aimed at Venezuela.
Caribbean requests for more information on the expected outcomes of the May 31 meeting have not been met.
As a result, many Caribbean delegates will be heading to Washington next week, expecting the US to request their support for unspecified actions against Caracas.
The USA has never taken its eyes off neighbouring Venezuela, which has the highest certifiable crude oil deposits in the world – much more than Saudi Arabia.
Under Presidents Bush, Obama and Trump, Washington has waged a sustained war against Venezuela over recent years, but particularly since the death of Hugo Chavez and in light of the worsening economic and social crises mainly created by the steep drops in the price of oil on the world market.
Successive sanctions, presidential orders and decrees have over the years authorized US support for Venezuelan opposition forces, including direct financing and sanctions against top government officials.
US State Department figures indicate that since 2009, some US$49 million had been given by Washington to right-wing opposition political elements in Caracas for such reasons as "expanding democratic space" and "supporting political competition", even "introducing alternative political concepts" such as "participatory democracy".
The entities receiving US support include some of those behind the current violent protests, despite Maduro and his ruling United Socialist Party of Venezuela (PSUV) having won all of the seven free and fair national polls held during the same period.
Many civilians have been killed by nefarious means, mainly during opposition demonstrations — including sniper fire and use of self-made explosive devices – while many more National Guards and police officers on duty have also been harmed by the violent attackers, even pelted with packaged excreta.
Like a slow motion coup, the violence has been spreading through opposition-controlled mainly urban areas, while the main opposition parties and forces consistently continue mounting almost daily protests while rejecting every invitation to talk peace.
Maduro offered to create a freely-elected Constituent National Assembly, but the main opposition MUD Alliance has firmly rejected participation in discussions, despite some 18 other opposition parties agreeing to take part.
Some CARICOM states that earlier appeared to support the anti-Venezuela lobby have somewhat mended their votes, the vast majority opting to abstain during a May 15 OAS Permanent Council vote for the hastily-arranged May 31 Washington meeting on Venezuela.
Like with Grenada in 1983, the Caribbean will again be called upon in 2017 to support an external agenda against a regional neighbour. Like in 1961, South American states will also be called upon to do the same.
The eyes of the world will, therefore, be focused on Washington next Wednesday when CARICOM (including the OECS) will, once again, have to show where they really and truly stand on non-intervention by external forces in the internal affairs of Caribbean states.