THE National Tennis Centre in Beausejour will come alive from today up until February21 as that sporting facility stage the 6th annual Independence KIA Tennis Classic.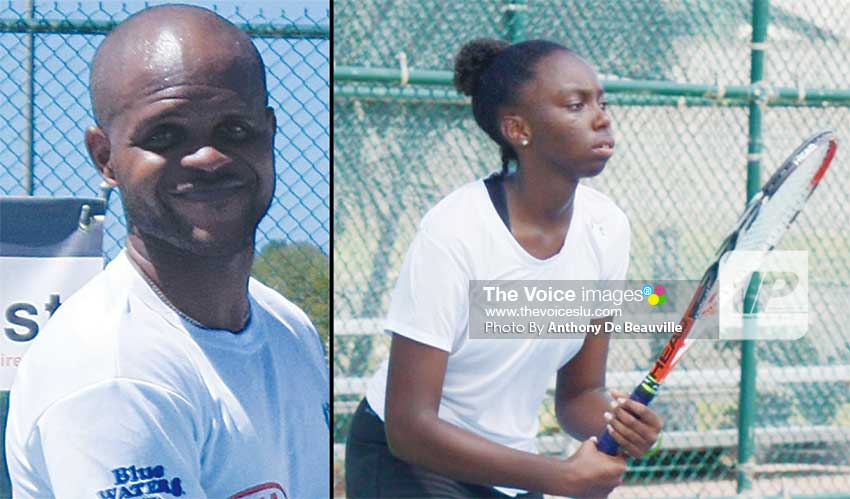 Close to 200 players will descend on that facility for the next eleven days. The action serves off daily from 9:00 a.m. with the under 10s, 14s, and senior men's category.
Word coming out of the NTC has indicated that the 10 and under category for both sexes has seen an increase in entries this time around compared to previous years and one expects to see the young and aspiring players exhibit some exciting tennis on court all because of the ongoing grassroots programme at the centre.
On court, in the boys 14s category, the likes of Aiden Bousquet, Jordan Hunte, Sunil Bernard and IshmelMoise will show their class; while the girls 14s competitors are not expected to be out done as stiff competition will be the order of the day among NadimaMorille, JorjaMederick, Ianna Paul, Alana Bousquet and Niesha Cherry. Meanwhile, the senior men's division will see the likes of Kim Louis, Duane Phillip and Trevor Hunte and others battling it out for supremacy.
In last year's results in the Men's Open finals, Akeem Gustave defeated Glenton Evans; in the Women's Open finals Meggan William finalist in the 18 and under category as well) defeated Iesha Emile.
So it's all to play for, eleven days of what is expected to be exciting and thrilling contest amongst the players.