Elections Amendment Bill Sparks Debate And Claim By P.M. of Another Proposal for Investment Here Which SLP Government Did Not Make Public.
PRIME Minister Allen Chastanet Tuesday used the House of Assembly to again question the motive of the St Lucia Labour Party's opposition to the multi million dollar Desert Star Holdings development project planned for Vieux Fort.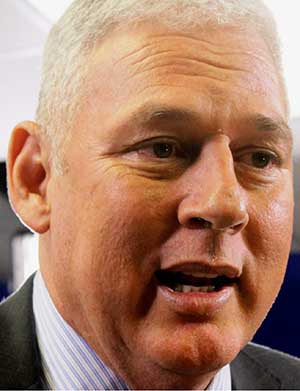 He spoke after being accused by the opposition of hypocrisy in seeking to amend the Elections Act.
Chastanet's motion that Standing Order 48 (2) be suspended so that the Elections (Amendment) Bill go through its remaining stages of the sitting resulted in nearly two and a half hours of heated debate.
The bill, the final item on the Order Paper that day, sought to prevent a recurrence of the dilemma faced by candidates of the Seventh-Day Adventist faith after it was announced that Nomination day for the last general elections would be on a Saturday, May 28.
Referring to that situation as "a very embarrassing time", Chastanet said that due consideration must be given to candidates who find themselves in such difficult situations. He said that despite the United Workers Party (UWP) making appeals to the then government to extend the hours of nomination to allow candidates – including Castries South-East candidate, Guy Joseph – to be nominated, "even that basic right was denied." Chastanet said rectifying that anomaly was among the party's campaign promises should they get into office.
However, Leader of the Opposition, Philip J. Pierre, suggested that the matter be dealt with at a special committee of the House, adding that such a change should not redound to a religious debate. He said a more intensive discussion on the matter was necessary given that elections were not near.
"I'm a practicing Catholic and go to church every Sunday. I have nothing against religion or Saturday and Sunday. But, as I said, it's too serious for us just to treat it as a simple matter; it's not a simple matter. I am sure that the students of the Constitution will tell you that you cannot conveniently change the number of days because of Saturday and Sunday," Pierre said.
However, Castries Central MP, Sarah Flood-Beaubrun, disagreed with Pierre's suggestion that the matter be dealt with alternatively, citing the Prime Minister's reason for amending the amendment.
"It is unfortunate that we have to bring this legislation here to protect such a fundamental right for principle," Flood-Beaubrun said. "And what's the principle? Simply, you respect the practice of people's faith. That is what it's about."
While the previous government explained at the time the reason for the dilemma, Flood-Beaubrun said better judgment should have prevailed since there were candidates from both political parties contesting the elections.
Vieux Fort North MP, Moses Jn. Baptiste, shot back, saying that it was never the then government's intention to put Seventh-Day Adventists at a disadvantage, accusing the opposite side, whom, he said, "use the church and Christianity to continue their divisive politics".
"When members opposite come to pontificate as if they are holier-than-thou, they are the paragons of virtue, I have a lot to say about that, Madame Speaker," Jn. Baptiste said. "I am no paragon of virtue; I have my sins. But, apparently, members opposite have no sins."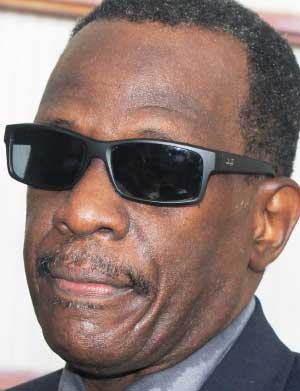 Like Pierre, Jn. Baptiste said the amendment was too important to not warrant a special committee of the House discussing it. He said that both sides were guilty of breaching their days of worship, adding that practicing their faith should not be used selectively, which was tantamount to hypocrisy.
Joseph, who said he went as far as withdrawing his intention to seek reelection when faced with the decision regarding last year's choice of date for nomination, said the bill not only seeks to protect his rights but others who might find themselves in a similar situation whereby they have to choose between the laws of man and those of God.
"It is not a religious debate that is taking place here," Joseph said. "It is a fundamental right that is given to every one of us in the Constitution of Saint Lucia. This is not about Guy Joseph," he said, citing Section 9 of the Constitution, which speaks to the protection of citizens' freedom of conscience.
The debate continued with Laborie MP, Alva Baptiste, who said that the former government's implementation of crucial programmes such as STEP and NICE were more tangible proof of expressing Christian values of love and care for people. He accused the government of showing little care for poor people. He, too, called for a special committee to discuss the amendment.
"You cannot be claiming to be Christians and accentuating passages from the Bible when you victimize poor people," Baptiste said. "When contractors who worked can't get paid and they have their loans, they have their children to send to school. That is the kind of sensitivity we need in this Parliament."
The Prime Minister shot down the suggestion for a special committee to discuss the amendment, saying the idea was "now having to put legally what morally was already there". Responding to allegations of being hypocritical, Chastanet said his hand was forced to read a "comfort letter" purportedly written by former Prime Minister Dr. Kenny Anthony to a British investor, Robert Ainsworth, dated February 9, 2016, in which the then government seemed willing to grant waivers and concessions to the investor and, more importantly, the purchase of lands for development.
"We've gotten to that kind of hypocrisy from the other side," Chastanet said. "That's why, Madame Speaker, when they talk about hypocrisy, I didn't want to have to read this here but I feel compelled at this point. I must read it. It proves now the level of hypocrisy on the other side."
Chastanet proceeded to read the contents of the 8-page letter purportedly signed by Dr. Anthony and then Speaker of the House, Peter Foster, which he made a document of the House. However, Pierre interjected, informing House Speaker, Leonne Theodore-John, that Chastanet had not established the relevance for the letter at the day's proceedings. Chastanet said he read the letter to prove that the opposition was itself hypocritical, including as it relates to government's handling of the Desert Start Holdings Ltd. (DSH) project in Vieux Fort.
"We're being accused about not being transparent. What's amazing about a development of this size – it never even went to Invest Saint Lucia, that this was a decision made by the Cabinet, by themselves, in the hopes that they would have a big home run or six runs," Chastanet said.