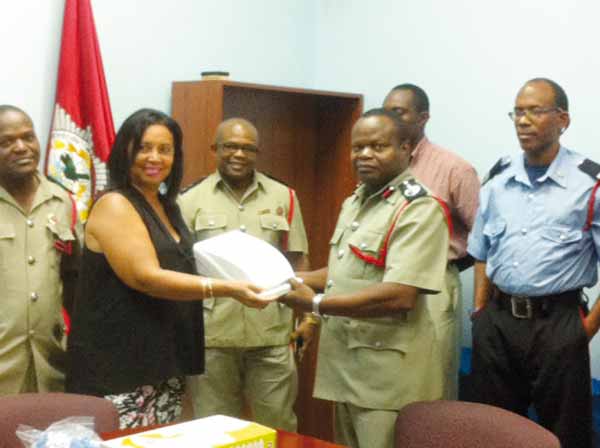 LAST week the Saint Lucia Fire Service was the recipient of four nebulizers from a foreign based donor that could assist asthmatics in crisis while they are being transported to hospital.
The nebulizers which cost 600 pounds sterling were donated by the Saint Lucia Ambulance Health Care Project from the UK. The founder, Maureen Mullings, has maintained a longstanding relationship with the Saint Lucia Fire Service, from 2010 when she first donated stair chairs.
Ms. Mullings who lives in the United Kingdom is of Saint Lucian descent. She says she became aware of the Department's need for material support because of the experience of a family member.
Most of the funds were raised to assist in procuring the nebulizers, and she credits UNISON, one of the largest unions for the medical and clinical profession in the United Kingdom for contributing to her cause as well.
Acting Chief Fire Officer Mr. Lambert Charles welcomed the generous gesture during a brief ceremony last Friday, noting that the nebulizers will be utilized to aid patients on ambulances as much as possible.
Previously the Ambulance Health Care Project from the UK provided post-Christmas Eve trough assistance to the Fire Department.