By Kingsley Emmanuel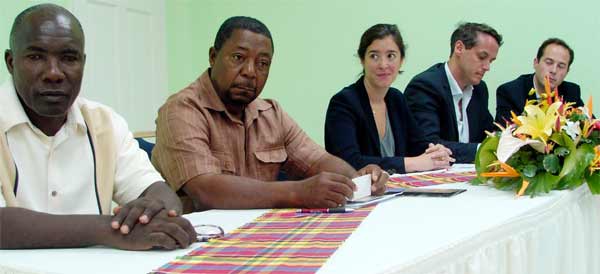 A French based construction company is on the island to explore avenues for investing here.
VINCI Group, which is based in Martinique, on Tuesday presented its portfolio to government officials and a wide cross section of the business community of Vieux Fort, at an investment conference, hosted by the Southern Tourism Development Corporation (STDC) and held at the National Skills Development Centre (NSDC) in Vieux Fort.
VINCI Group is a global player in concessions and construction, which employs more than 185,000 people in some 100 countries. It designs, finances, builds and operates infrastructure and facilities that help improve daily life and mobility for all. The goal of the company is to build long-term value for its customers, shareholders, partners and society at large.
Interim Operations Manager of STDC Julius James, said he was hoping that during the company's visit here, it would identify investment opportunities in Vieux Fort.
"We are hoping that by talking with government officials, business people, Invest St. Lucia and STDC, the Group will be encouraged to do some investment in Vieux Fort, and by extension the entire country," James said.
He said the initiative that is presently being pursued is not that of STDC, but part of government's policy, adding that most of government's assets are located in the south of the island.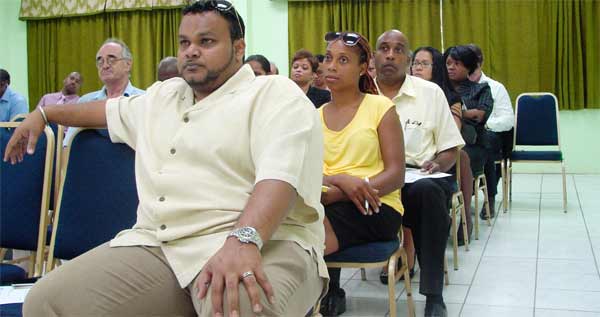 Project Manager of VINCI Group, GuilhemVecten, in his presentation said his company was committed to providing excellent service to the countries in which it has invested.
"We invest for the long term…Our success will be yours, and your success will be ours", Vecten said.
In outlining some of the company's success, he drew reference to the large number of airports it has built and renovated in many countries around the world.
The Mayor of Vieux Fort, Winhall Joshua, encouraged the company to invest in Vieux Fort.
"You came here for a good reason. You see an opportunity for investment and you are prepared to take on the challenge," Joshua said.
He commended STDC for its role in encouraging investment in Vieux Fort. "You are on the right track. You are looking in the right areas for investment," he said. President of STDC, Dr. Anderson Reynolds outlined the role of STDC which was established in 1998 as a private non-profit organization. Traditionally, its role was that of tourism development and promotion, but it has recently broadened its vision to include socio economic development.