A Sandals, Hands Across Sea Project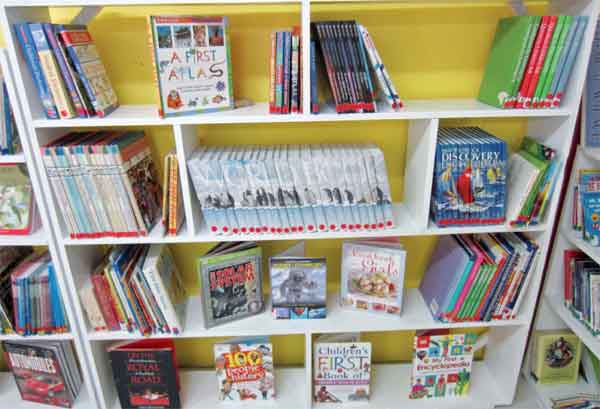 IT takes a passionate team to make a great school library. Committed to nothing but the best for Saint Lucia's children, the Sandals Foundation and Hands Across the Sea are dedicated to raising child literacy levels on the island.
Together the two organizations have put thousands of new books into the hands of Saint Lucia's children, and have rejuvenated ten school libraries across the island.
Morne Du Don Primary School, which officially opened its new Sandals Foundation/Hands Across the Sea school library recently, has its own team dedicated to child literacy.
A project that began just over one year ago saw the realization of a wish list provided by the school with the supply of 530 brand new books provided by Hands Across the Sea, with the financial backing of the Sandals Foundation.
Director of Programmes at the Sandals Foundation Heidi Clarke said: "This is a partnership that fits in with our focus on promoting education and providing opportunities for children to expand their knowledge. We have been receiving some great feedback."
So far the Sandals Foundation has injected over EC$80,000 in promoting this programme in Saint Lucia.
The shipment of books to the Morne Du Don Primary School includes a new encyclopedia set, atlas, dictionary, and age-appropriate volumes of reference books.
Jacqueline Vidal-Atherly, the Hands Across the Sea Literacy link for Saint Lucia, went to work removing the worn-out, termite-damaged books from the library shelves, and helping School Principal Julietta Charles and Library Coordinator Lynda Sargusingh with the installation of a tiled floor, shelving, and color-coding the new books.
Harriet Linskey, co-founder of Hands Across the Sea said: "We are so happy about the transformation that has taken place here at Morne Du Don Primary School. The school and the community really came together to produce an excellent reading space for the children."
With the generous funding of caring partners such as the Sandals Foundation, Hands Across the Sea, founded in 2007, has shipped 40,300 brand new books to 55 Hands Wish Lists projects, reaching 14,120 children in Saint Lucia through its Caribbean Literacy and School Support (CLASS) programme.